L
a 68ème édition du Festival de Cannes se déroulait du 13 au 24 mai 2015 sur la croisette à Cannes.

Découvrez en exclusivité nos critiques ci-dessous ainsi que nos photos et commentaires dans notre blog du festival de Cannes.
BLOG DU FESTIVAL
NOS CRITIQUES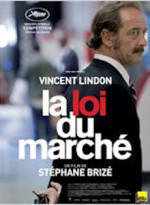 PALMARÈS
COMPETITION OFFICIELLE
Palme d'Or: Dheepan – Jacques Audiard
Grand Prix: Son of Saul – Laszlo Nemes
Prix de la mise en scène: Hou Hsiao-Hsien – The Assassin
Prix du scénario: Chronic – Michel Franco
Prix d'interprétation masculine : Vincent Lindon – The Measure of a Man
Prix d'interprétation féminine : Rooney Mara – Carol & Emmanuelle Bercot – Mon Roi
Prix du Jury : The Lobster – Yorgos Lanthimos
Palme d'or du court métrage : Waves – Ely Dagher
CERTAIN REGARD
Prix Un Certain Regard : Béliers
Prix du Jury : Soleil de plomb
Prix de la Mise-en-Scène : Kiyoshi Kurosawa – Vers l'autre rive
Prix Un Certain Talent : Le Trésor
Prix de L'Avenir : Masaan & Nahid (Ex aequo)
SEMAINE DE LA CRITIQUE
Prix du Grand Jury : Paulina – Santiago Mitre
Prix de la Révélation : Land and Shade – Cesar Acevedo
QUINZAINE DES REALISATEURS
Prix Cinéma d'Art : Embrace of the Serpent – Ciro Guerra
Prix SACD : My Golden Days – Arnaud Desplechin
Prix du Cinéma Européen: Mustang – Deniz Gamze Erguven
Prix Illy : Rate Me – Fyzal Boulifa
Mention Spéciale : The Exquisit Corpus – Peter Tscherkassky
Prix Oceans : Pape
A PROPOS DU FESTIVAL DE CANNES 2015
Les cinéastes américains Joel et Ethan Coen (Fargo) co-présidaient le Jury qui inclut Rossy de Palma (actrice – Kika), Guillermo del Toro (réalisateur – Pan's Labyrinth), Xavier Dolan (réalisateur – Mommy), Jake Gyllenhaal (acteur – Nightcrawler), Sienna Miller (actrice – Factory Girl), Sophie Marceau (actrice – Anthony Zimmer) et Rokia Traoré (chanteur).
L'acteur Lambert Wilson (Des hommes et des dieux) était maître de cérémonie pour les cérémonies d'ouverture et de clôture. Le film d'Emmanuelle Bercot La Tête haute ouvrit le festival tandis que la cinéaste française Agnès Varda (Cléo de 5 à 7) s'est vue décerner la palme d'honneur durant la cérémonie de clôture.
Le festival rendait hommage à l'actrice Ingrid Bergman (Casablanca) que l'on peut voir sur l'affiche du festival.
SELECTION
Voici la liste complète des films présentés en compétition officielle ainsi que dans les sections parallèles :
COMPETITION OFFICIELLE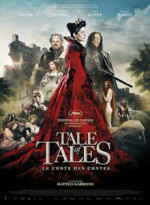 Carol – Todd Haynes
Chronic – Michel Franco
Dheepan – Jacques Audiard
La Loi du marché – Stephane Brize
Louder Than Bombs – Joachim Trier
Macbeth – Justin Kurzel
Marguerite and Julien – Valerie Donzelli
Mia Madre – Nanni Moretti
Mon Roi – Maiwenn
Mountains May Depart – Jia Zhang-Ke
Our Little Sister – Hirokazu Kore-Eda
Sicario – Denis Villeneuve
Son Of Saul – Laszlo Nemes
The Assassin – Hou Hsiao Hsien
The Lobster – Yorgos Lanthimos
The Sea Of Trees – Gus Van Sant
The Tale Of Tales – Matteo Garrone
Valley of love – Guillaume Nicloux
Youth – Paolo Sorrentino
HORS COMPETITION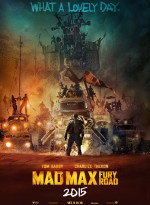 Inside Out – Pete Docter and Ronaldo del Carmen
Irrational Man – Woody Allen
Love – Gaspar Noé
Mad Max: Fury Road – George Miller
The Little Prince – Mark Osborne
Standing Tall (film d'ouverture) – Emmanuelle Bercot
SEANCES SPECIALES
A Tale Of Love And Darkness – Natalie Portman
Amnesia – Barbet Schroeder
Asphalte – Samuel Benchetrit
Hayored Lema'ala –  Elad Keidan
Oka – Souleymane Cisse
Panama – Pavel Vuckovic
SEANCES DE MINUIT
Amy – Asif Kapadia
Office – Hong Won-Chan
UN CERTAIN REGARD
Hruter (Rams) – Grimur Hakonarson
Je Suis Un Soldat (I Am a Soldier) – Laurent Larivere
Kishibe No Tabi (Journey to the Shore) – Kiyoshi
Madonna – Shin Suwon
Maryland – Anna Winocour
Masaan (Fly Away Solo) – Neeraj Ghaywan
Nahid – Ida Panahandeh
One Floor Below – Radu Muntean
Shameless – Oh Seung-Uk
The Chosen Ones – David Pablos
The Fourth Direction – Gurvinder Singh
The Other Side – Roberto Minervini
The Treasure – Corneliu Porumboiu
Zvizdan (The High Sun) – Dalibor Matanic
SEMAINE DE LA CRITIQUE
Dégradé – Arab and Tarzan Abunasser
Krisha – Trey Edward Shults
La Tierra y la Sombra – César Acevedo
La Vie en Grand – Mathieu Vadepied
Les Deux Amis – Louis Garrel
Mediterranea – Jonas Carpignano
Ni le Ciel, Ni la Terre – Clément Cogitore
Paulina – Santiago Mitre
Sleeping Giant – Andrew Cividino
The Anarchists – Elie Wajeman
QUINZAINE DES REALISATEURS
A Perfect Day – Fernando León de Aranoa
Allende, Mi Abuelo Allende – Marcia Tambutti
Arabian Nights – Miguel Gomes
Dope – Rick Famuyiwa
Embrace of the Serpent – Ciro Guerra
Fatima – Philippe Faucon
Green Room – Jeremy Saulnier
In the Shadow of Women – Philippe Garrel
Much Loved – Nabil Ayouch
Mustang – Deniz Gamze Ergüven
My Golden Years – Arnaud Desplechin
Peace to Us in Our Dreams – Sharunas Bartas
Songs My Brothers Taught Me – Chloé Zhao
The Brand New Testament – Jaco Van Dormael
The Cowboys – Thomas Bidegain
The Here After – Magnus von Horn
Yakuza Apocalypse: The Great War of the Underworld – Takashi Miike
The following two tabs change content below.

Moland Fengkov
Moland est le représentant officiel de Plume Noire au festival de Cannes. Outre sa passion du cinéma, il est photographe professionel et journaliste freelance.

Latest posts by Moland Fengkov (see all)